Professional Curtain Cleaning Service In Geelong
We are the most dependable, effective carpet cleaning and affordable curtains and blinds cleaning service provider in Geelong. We follow top-level standard practices and protocols to ensure you get top-notch quality service without much expense.
Your curtains and blinds are exposed to moisture, dust particles, and sometimes small insect waste which can build-up and create an unhealthy living environment inside the home and can affect your health and lead to respiratory diseases.
So here we are to clear your woes away and provide you best in class service taken care of by specially trained professionals. Our mission is to exceed your expectations and take care of your health and hygiene with our cleaning service. Let us serve you, call us on 0488 811 269.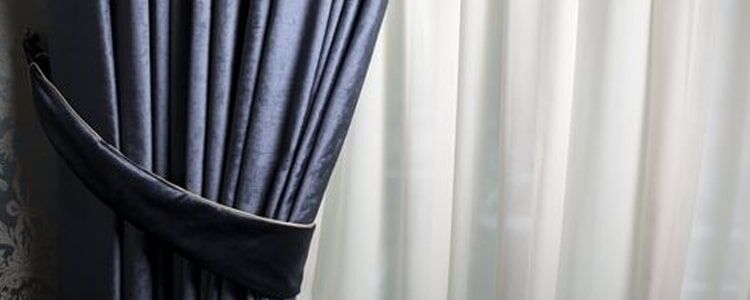 Benefits Of Curtains And Blinds Cleaning Service
Our service prime motto is to maintain health and hygiene and prevent any allergic or disease spread from the dust, small germs, and moistures on your curtains and blinds. We use a safer and eco-friendly solution to clean your curtains and blinds. No after-effects as it is a natural process and chemical-free. We also make sure that your curtains and blinds won't get damaged, shrink or any color shade. With our regular cleaning, the quality of your blinds and curtains will remain top-level and you can expect longer life for them.
Local Curtain Cleaners Geelong
The curtains and blinds both add safety and elegance to your office place or room. With time, the curtains and blinds attract loads of dust and appear faded and dull. Now cleaning the blinds and curtains is not the task of minutes. It needs enough time, effort, and technique. Our Curtain Cleaning Geelong Service is a prominent service for the best and rapid curtain cleaning. Dial 0488 811 269 for booking appointments, solving queries, and more lucrative services. Furthermore, you will find the best and Industrial-grade techniques with us for perfect curtains and blinds cleaning. Also, we are flexible to serve the residential and commercial areas in Geelong.
Cotton Fabric Curtains Cleaning:
Cotton fabric can easily attract dust and grime. Hence, cleaning cotton curtains at home can be a tricky task. Also, the cotton curtains in the office area need fixing and cleaning. Hence, reach out to our Curtain Cleaning Geelong team for on-time and safe cotton curtains cleaning. We follow the quality procedure for cleaning cotton fabric curtains. Some common steps include vacuuming, spotting, washing, drying, pressing, deodorising, and sanitising the curtains. Moreover, we possess the knowledgeable team support to bring your dull and faded cotton fabric curtains to life. Therefore, we are again flexible with year-round emergency assistance for cotton curtain cleaning.
Same Day Curtain Cleaning Geelong:
Our professionals for Curtain Cleaning Geelong, offer the same-day curtain cleaning service for the entire Geelong and nearby suburbs. Feel free to reach our team anytime for 365 days and get the appointment booked instantly. Next, on the final appointment confirmation, we will quickly be at the doorstep on the same day of service booking. On the other hand, we do not charge extra for home visits and also prioritise your safety as well. Thus, our same-day service assistance will not let you struggle with dirty hanging curtains that spoil your ambience freshness. Hence, we are here to renovate your curtains and maintain their rejuvenated look for a long time.
Professional Curtain Cleaning Cleaners:
We have a certified and licensed team of professional curtain cleaners. We have the best, educated, and verified team of experts to offer you superior grade curtain cleaning experience. In Geelong, we have been operating for years. Also, we are specialists in cleaning various types of curtains. A top-grade service will be at your doorway with top-grade tools, and techniques. We have years of experience in cleaning and maintaining a variety of curtains with quality solutions, and cleaning agents. Moreover, our client-friendly team will assist you for 24 hours with all sorts of queries solutions and additional services benefits.
Hire Us For 24/7 Expert Services In Geelong, VIC, Australia
FAQ
Can you steam dry clean only curtains?
Yes, we use the steam and dry clean technique to clean the curtains. The hot water extraction and dry cleaning agents clean the curtains with almost 98% cleaning assurance.
How do you clean curtains that are hanging?
At first, we vacuum the curtains to take off the dust settled on the top. Next, we steam clean the curtains. Also, for cleaning the curtains quickly you can give it a quick shakedown. Finally, we deodorise the curtains and use the fabric softener.
How do you wash curtains without washing them?
We vacuum the curtains and then steam clean them. Next, we apply the solution to release the dust settled on the curtains and again vacuum it. Further, the curtains are sanitised and also deodorised.
Clean & Restore Your Window Coverings With Experts
Call us on 0488 811 269
Cleaning Services at Affordable Prices
Location: Geelong, VIC, 3220, Australia