Looking For Best Mattress Cleaning Service In Geelong?
We provide you with the best expert services for mattress cleaning Geelong. Mattress cleaners usually offer fresh and mattress removal Geelong. We remove all unwanted germs, bad smells from the mattress. It is a convenient and healthy option which gives you great value for your money with an excellent support service team available round the clock. Our prices that fit your pocket and provide complete customer experience is one of our aims. We deliver quality service to make it worth every penny you spend. With our express service, we are available for 24*7 carpet cleaning and Geelong Mattress Cleaning Services, you will also get the service on short notice.
To book our service and to leave your worries on us, give us a call on 0488 811 269.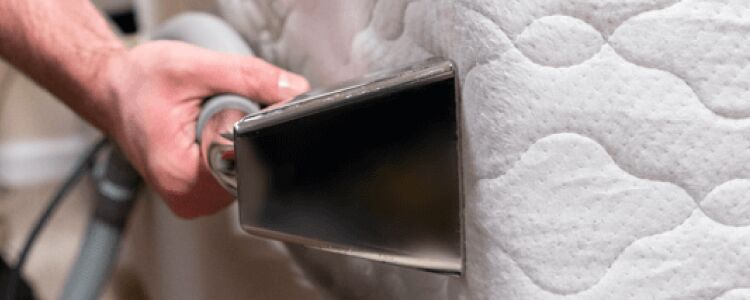 Mattress Mould Removal
Mould can be a severe issue when it affects the Mattress, but it can be cleaned well. To get rid of mould, we have first to vacuum both sides of the Mattress and then apply a mixture of equal parts of warm water and cleaning detergents. After making the mixture, we have to dip a cloth and scrub the mouldy areas of the Mattress. As the solution soaks, we rinse the area with a wet cloth and wipe it. Then, we spray with a disinfectant or keep it in sunlight to eradicate mould from the Mattress. You can hire our experts any time to get this service at your home.
Mattress Dust-mites Removal
Dust mites are extremely dangerous and can multiply in the Mattress. It gives an unpleasant smell and can trigger allergies. To remove mites, we vacuum clean and steam clean your mattresses. We mix a cup of baking soda with a few droplets of our favourite essential oil and then pour the mixture on your mattresses. We need to keep the mix for fifteen minutes and then remove it. This helps in keeping mites away from the beds.

Mattress Stain Removal
Mattress stains can result from many events- Urine, blood, or vomit. Some of the natural ways to remove the stains we follow are.
Urine-

Mix hydrogen peroxide, baking soda, and dishwasher soap, and then spray the solution on the Mattress. After this, the Mattress needs to air dry.

Blood-

Spray hydrogen peroxide on the areas, blot with a clean towel, and allow air drying.

Vomit-

Mix equal parts of water and vinegar and spray on the areas, blot with a clean towel, and then air dry the Mattress.
Like these, we can clean all kinds of mattress stains without any damage to your mattress. Do not forget to call us when your mattress has stubborn stains.
Affordable Mattress Cleaning
The most affordable way to deep clean your Mattress for general use would be by contacting a professional company that gets you enrolled into a years' package. All you need to do is call them as soon as you determine some changes in the Mattress. They will come and help you by cleaning the Mattress on both sides. However, we can do it in the best way possible and at an affordable rate so that people can live in peace. We are available at concise notice and can quickly get the best work done.
Mattress Odour Removal & Deodorisation
Here, we first remove the odour by vacuuming the Mattress on both sides and using a mixture of equal parts of vinegar with water. We spray this mixture on the Mattress, which neutralizes the odour. As a finishing touch, we add baking soda mixed with our favourite essential oil to the Mattress so that all the lingering odours go away. Some of the essential oil fragrances that we recommend and use are eucalyptus, lavender, peppermint, citronella, or lemongrass. After treatment, we advise air-drying the Mattress to dry naturally.
Importance Of Mattress Cleaning
Mattress cleaning services are essential for any person and the reasons are:
We turn the overall look of your mattress with the best cleaning which justifies your value for money.
The mattress will be safe for those who have sensitive skin and are allergic to dust and other small particles. Your skin can get rashes by some unwanted things such as dust, mites, insects, and fungal germs.
We use an eco-friendly and chemical free environmental process which gives a refreshing look to your mattress.
We make sure you get a sound sleep every time with no compromise on hygiene.
So, we are a very ideal solution for steam cleaning, deodorising, stain removal, and mattress dry cleaning.
Hire us for 24/7 Expert Services in Geelong, VIC, Australia
FAQ
How do you deep clean a mattress?
To deep clean a mattress, we must blot the area and vacuum it thoroughly. After this, we spray with the vinegar-water mixture and keep it on the Mattress for one hour. Finally, we spread baking soda over the area and then vacuumed the mattress again after 8-10 minutes.
What causes yellow stains on mattresses?
Body sweat, Urine, and vomit can cause the Mattress to be yellow. The areas where these elements enhance the growth of moulds can permanently stain the Mattress and turn it infectious. The mattresses aging with time can also make them yellow.
How frequently should you hire professional mattress cleaning?
When we go off to sleep every night, we sleep amidst a lot of dust and debris, so it would be advisable to get the mattresses cleaned twice every year. This is to ensure that you are not infected with allergies.

However, it is ideal for getting the Mattress cleaned before the onset of each changing season for those with high allergic reactions. So, you must hire someone at Geelong for cleaning your mattress.
Restore Your Mattress From Experts
Call us on 0488 811 269
Mattress Sanitization Services
Location: Geelong, VIC, 3220, Australia